Lanier will be requiring a Parent/Guardian of anyone wishing to participate to complete a COVID-19 Participation Waiver.  No Athlete, Staff or Spectator will be allowed to enter the gym without a signed & successfully submitted COVID-19 Participation Waiver.
Lanier's priority is the safety and well being of our Lanier Family athletes, staff, coaches and families. On May 5th, USA Volleyball extended the elimination of sanctioning for all USA Volleyball activities through May 22.   We want to assure you we are monitoring this situation and are committed to keeping our Lanier Family informed.  We will continue emailing out updates as well as posting current information on this page.  Below is information on Lanier's Return to Play Initiative as well as some common questions/answers.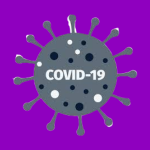 Athletes, Staff & Spectators are required to notify Lanier Volleyball Club's Directors if they are ordered to quarantine or if they knowingly have come in contact with a COVID-19 infected person within the last fourteen (14) days.
Athletes, Staff & Spectators will not attend or participate if they have any of the following occurrences or symptoms:

a fever over 100.4 degrees F., cough, shortness of Breath or difficulty breathing, chills, muscle pain, sore throat, or new loss of taste or smell.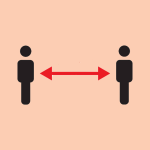 Athletes, Staff & Spectators will be required to adhere to State and Local social distancing ordinances and guidelines.

Lanier staff will remove anyone from a Lanier Volleyball Club activity if they exhibit any COVID-19 symptoms and the Directors will be notified immediately.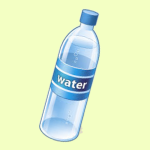 Bring your own own water - drinking fountains will be closed.

Do NOT share personal equipment, water bottles, towels, etc.

Restroom use is allowed but should be limited to absolute necessities only.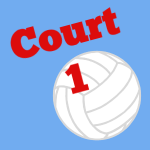 Go directly to your assigned court upon Check-in. Do not use other courts during your session.

Use ONLY the balls, net & equipment provided for your session on your assigned court.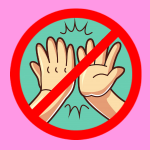 Avoid contact with others, such as handshaking, high fives, hugs, etc.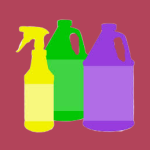 Lanier will follow its cleaning procedures after every session and at the end of the day. These protocols include:

Isolating & disinfecting all used balls, equipment & seating after each session.

Disinfecting all court, net & door surfaces after each session.

Daily disinfecting restrooms, entry & exit and common areas.
Will there be Summer Programing & Training available?

Lanier has high hopes to return to Summer 2020 Programing during some part of the summer.  We have been diligently planning a Return to Play Initiative that includes a Phase Plan, Disinfecting Efforts and Additional Policies, Protocols and Processes to ensure the safety of our Athletes and Staff!  We want to strongly encourage you to read this in full.  Please know there is more depth to the policies and actions Lanier will be taking including the training of staff and specific staff instructions during this time.  We have omitted these from the document to make it more easily readable and digestible.  In short, here is our phase plan:
Phase 1: currently – no activities
Phase 2: criteria must be met – current earliest date, 5/23 – limited small household group & private lesson activities
Phase 3: criteria must be met – shortly after phase 3 – above activities plus small group activities (less than 10)
Phase 4: criteria must be met – when groups larger than 10 allowed – above activities plus club team practices, camps and clinics (more than 10, but still not large)
In and abundance of caution as a response to both National, State and Local ordinances and guidelines and in light of USA Volleyball elimination of sanctioning continuously being bumped out, Lanier has cancelled remaining scheduled 2019-2020 Club Program events.
Are tournaments cancelled?

All tournaments that Lanier was slated to attend in the regular season, including Big South, have been cancelled by the tournament hosts due to USA Volleyball sanction elimination.  The exception to this being AAU Nationals for select teams.  In an abundance of caution and as a result of newly published information on spectator and participant protocols at these events, Lanier has decided to pull any remaining entered teams from this final event. 
Are practices canceled?
Lanier is cancelling all regularly scheduled season practices due to the elimination of sanctioning of all USA Volleyball events and also due to the concern for safety for our participants. 
This does not mean, however, that your season is complete.  Lanier is working diligently to ensure closure for each team in the form of final practice(s), scrimmages and positional trainings.  We are exploring many options to returning our athletes to the gym and a timeline for these can be seen in our Return to Play Initiative details linked above. Teams will also have the option to meet for informal practice sessions with either their coach (if available) or a director throughout the summer once we get to the portion of the Return to Play Initiative.
Lanier is also hoping to hold a grand, end of season bash during Late Summer 2020 including grass volleyball, food trucks, scrimmages and more!
Will I receive a refund?
Lanier has already processed most refunds for Lanier Family members.  All families that have made good on their financial responsibilities as promised will receive a refund. 
Refund options include your choice of:
Refund via payment method check/ACH/card
Refund applied as credit towards future fees and programs
Refund donated to Lanier Volleyball Club – a 501c3 tax deductible donation letter will be given for the full amount.
In order to maintain the integrity and health of our scholarship program, Scholarship Athletes will not receive refunds or credits.  Families who still owe will have their refund credited to their amount due.   We do ask any families that still owe money to continue paying as scheduled or
reach out to us to create a way to pay for services rendered.
Please check your email or contact us for more information if you are unsure about your refund status.
In an abundance of caution as a response to both Governor Brian Kemp's executive order and in following our club programing policies, Lanier has cancelled Spring 2020 Youth Programming.
Will there be a Summer 2020 Middle School League?

We do not typically hold traditional youth programing during the summer.  We are still exploring the possibility of holding an abbreviated Summer Middle School League.  Please keep checking back on this page or sign up for our email list here on our Contact Us page.
Will there be a Summer 2020 Little League?

Because of the difficulty of running multiple programs simultaneously while also reducing gym space used for cleaning and safety purposes, we will not be able to hold a Summer 2020 Little League.  Please refer to our Summer 2020 Programming which will resume as explained in our Return to Play Initiative linked above.  We hope you will join us for one or more of the many summer program options!
Will I receive a refund?

Lanier has already processed most refunds for Spring 2020 Youth Program registrants.  All families that have registered and paid for a Spring 2020 program will receive a full refund.
Middle School League – please email us if you believe you are due a refund and have not yet received one.
Little League – please contact Gainesville Park & Recreation for your refund.
Will Youth Programs resume in Fall 2020?

All details currently point to YES!!!!